ATC/ATM OPERATIONAL SYSTEM

CATT G4
ATC/ATM Operational System
The ATC System CATT G4 is a complete solution for smaller airports. It can be used for air traffic control in the civil and military collaborative environment. It includes a set of functional components to be used together or as independent systems. Fully integrated TWR - APP - ACC air situation with surveillance, flight and airspace data on ATC Working Position. Compliant with aviation standards and operational safety and reliability demands.
Software components:
Surveillance Data Processing System (SDPS)
Reads and processes surveillance data from many types of sensors and generates system tracks. Tracking is ultimately fast and precise.
Safety nets + RIMCAS
Subsystem continuously monitoring all flights in the ATC/ATM system and searching for situations presenting a potential danger.
Flight Data Processing (FDP)
Works with flight plan data and conducts the flight during the flight execution with respects to its flight progress and airspace organization.
Automatic Terminal Information System (ATIS)
Fully digital system, capable to cooperate with both digital VoIP or analog radios inputs as well as with a number of other ATM systems through digital interfaces.
Operational Display System (ODS)
Present surveillance, flights and other data over the airspace in a comprehensive way to the air traffic controller.
Recording & Replay System (RRS)
Records data from other CATT subsystems and replays them on selected devices. It can also record data from systems outside of CATT.
Time Reference System (TRS)
Source of high precision time for clocks display, time stamping, process control or Time Certificate Authority.
Voice Communications System (VCS)
Allows effective interconnection of multiple communication systems including UHF and VHF radios, telephones and intercoms.
Hardware components:
Controller Working Positions
Consists of console, Operational Display System, Voice Communications System, Time Reference System...
Servers
Stores and distributes surveillance data, flight data, voice, ATIS, meteo and other through the system.
Technical Workstation
Working position for technicians to check the system status and its components.
Working positions
CATT system is delivered with Controller Working Positions designed for the best comfort of ATC controllers.
Working positions design can be fully modified to ensure customers satisfaction.
Consoles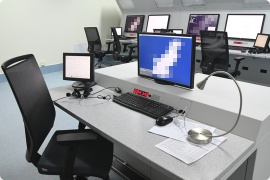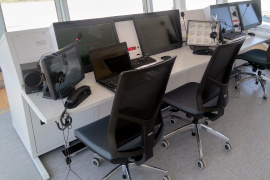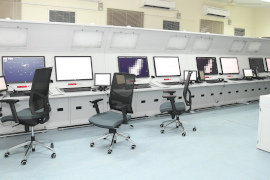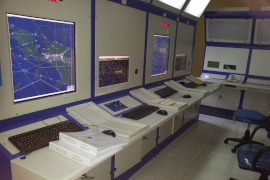 Benefits
Long term performance and quality
Easy integration and interoperability
Close-to-zero maintenance
Operational safety and reliability
Remote servicing
Complete system from one manufacturer